'Fun Day' at St Helen's RUFC, June 2005
organised by the Lancashire & Cheshire Federation of Scottish Societies.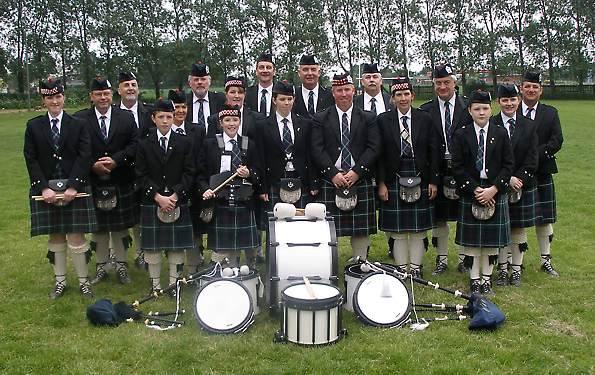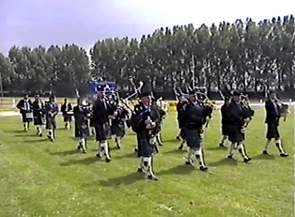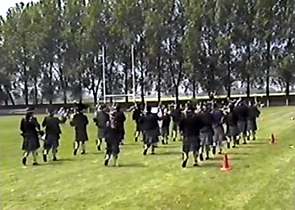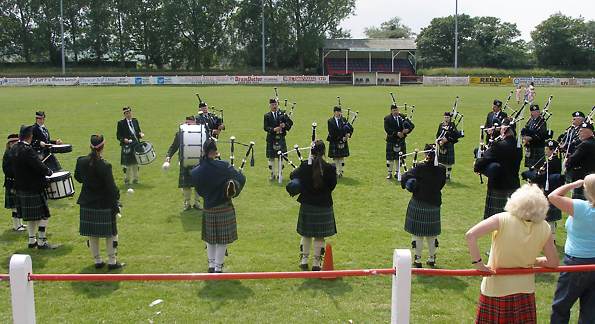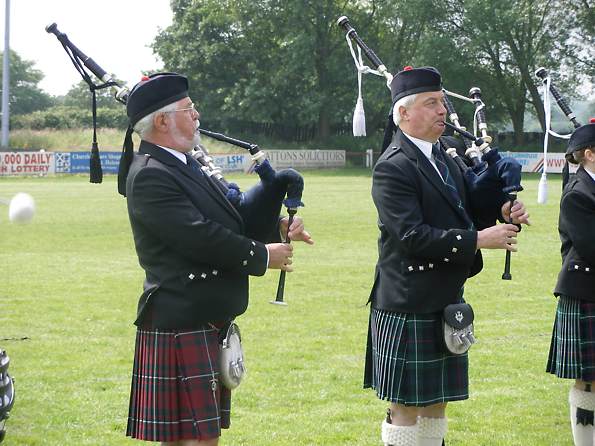 Some of the competitors who took part in the Solo Piping competition.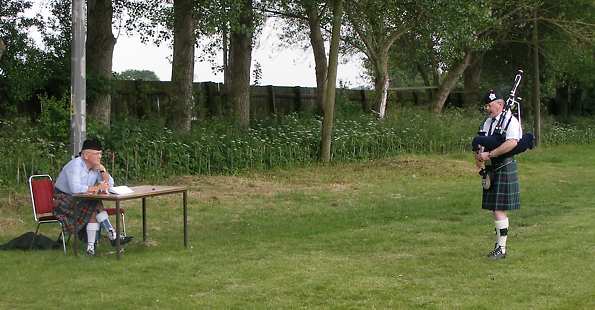 Bob Walters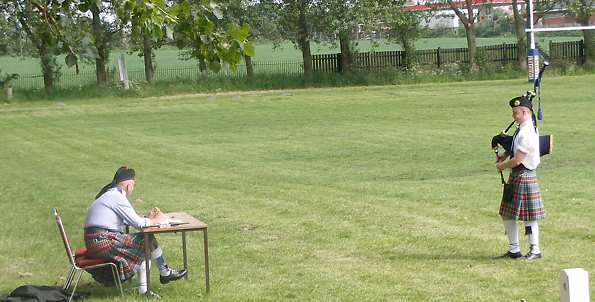 Brett Shacklady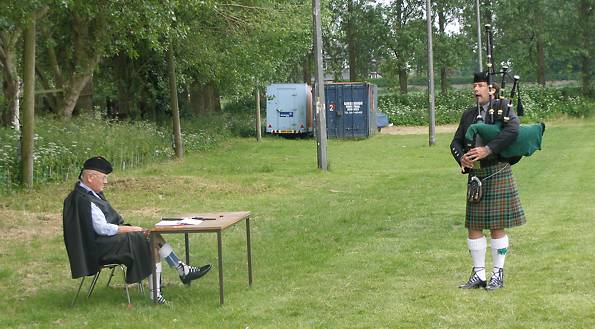 Gary Watt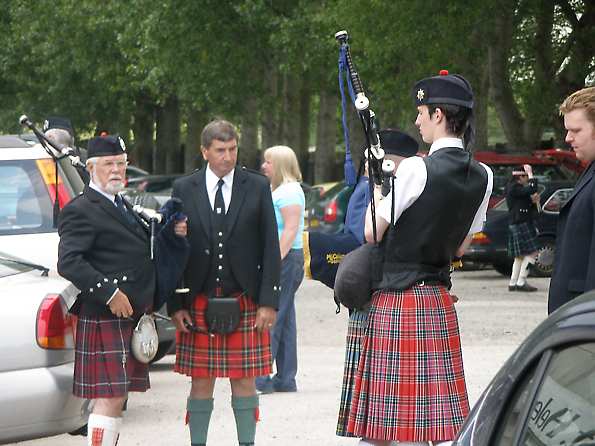 Left to right: Owen Nash, Malcom Hilton, Richard Brown, Martin Bryan.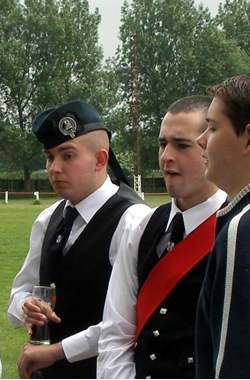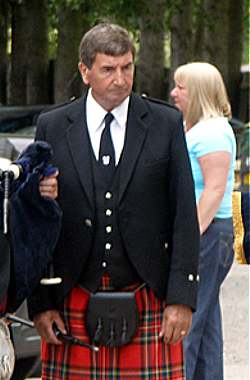 Three competitors from the Army Cadet Pipe Band at Altcar.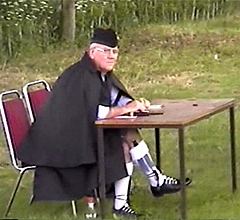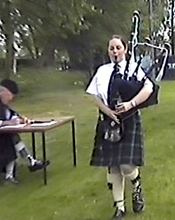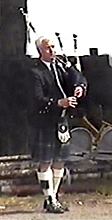 1. Adjudicator - Joe Kerr. 2. Sharon Hill. 3. Chris Eyre.